WELCOME
Title III / English Speakers of Other Languages (ESOL)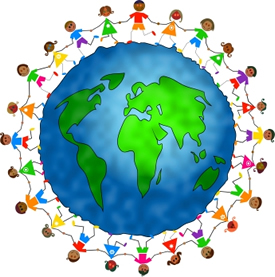 Our Title III ESOL classes integrate language skills with content based learning and are based on broad themes so that students learn academic information, English skills, and learning strategies that will enable them to be successful in mainstream classes. Whenever possible, ESOL teachers select themes that are common to mainstream classes. Activities within a typical theme-based unit include reading, writing, listening, and speaking.

Currently, we serve over 300 ESOL students district-wide. Our students are served in a pull-out model. A student who is classified as LEP (Limited English Proficient) or ESOL (English for Speakers of Other Languages) is defined as:
A student whose native language is not English and whose difficulty in speaking, reading, writing, or understanding English is an obstacle to successful learning in a classroom where English is the only language of instruction. The program model is determined by the following:

All ESOL students must be allowed to enroll in the appropriate school. The only question that can be asked is proof of residency.


Students are to be placed in an age-appropriate setting.


Students may not receive a failing grade in a mainstream class solely on the basis of a lack of language proficiency.


Mainstream teachers, with the help of the ESOL teacher, must modify class requirements to reflect the student's ability to understand the content (fluency level). Fluency level is determined by one of two tests – LAS or Woodcock- Munoz. Improvement in fluency is documented through the ELDA test given each spring.


Mainstream teachers may not deny ESOL students access to ESOL classes. ESOL students may not be penalized for attending those classes.


ESOL teachers have standards and a curriculum to teach.


In South Carolina, ESOL students may be exempted from all tests except those mandated by the state.


ESOL students are protected by and monitored by the Office of Civil Rights.
---