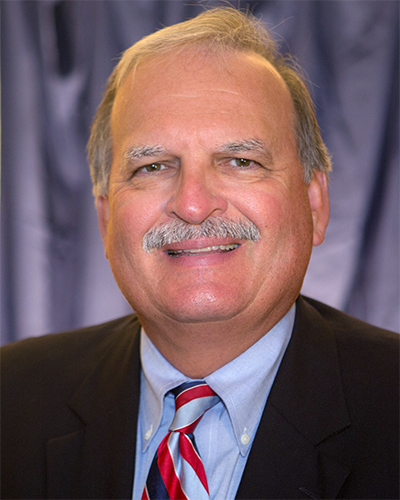 Dr. H. Randall Dozier
Superintendent
Phone: (843) 436 -7175
Superintendent Dozier's Greeting
Dr. H. Randall Dozier was born in Whiteville, N.C., and later moved to Horry County. Dozier's family then moved to Mullins in Marion County where he grew up and attended schools there. Dozier attended Francis Marion University in Florence and graduated cum laude in 1977 with a Bachelor of Arts Degree. He also presently serves as an elected member of the Board of Trustees at Francis Marion University. After graduating from Francis Marion University, he attended the University of South Carolina, earning the following degrees: Masters of Education - 1980; Educational Specialist - 1985; and Doctor of Philosophy - 1995.
Dozier is currently serving as superintendent for Georgetown County School District. Prior to coming to Georgetown to serve as Deputy Superintendent in 1999, Dozier spent 21 years with the Greenville School District. He began his career at Southside High School as a social studies teacher and coach. In 1981 he moved into school administration when he was appointed assistant principal at Travelers Rest High School. In 1988 he became principal of Hillcrest Middle School, a 1984 National Blue Ribbon School. In 1990 he returned to Travelers Rest High School as principal. In 1995 Dozier served briefly as principal of Wade Hampton High School until later in the year when he was appointed assistant superintendent for middle schools. Dozier held a variety of district level positions in Greenville including associate superintendent for Administration, executive director for Support Services, and finally assistant to the superintendent before his departure in 1999.
Dozier is a member of several professional organizations including the South Carolina Association of School Administrators, and holds honorary lifetime memberships in Parent Teacher Association, Future Farmers of America, Future Business Leaders of America, and Francis Marion University Alumni Association. Dozier is very involved in the community and serves or has served on a number of state and local boards, including YMCA, Salvation Army, Rotary, Work Force Investment, and AMIKids. Dozier has received numerous awards and nominations over the years with the most recent being the 2007 South Carolina Athletic Association Superintendent of the Year award. He and his family are also members of First Baptist Church of Georgetown.
Dozier is married to Susan Rogers Dozier, a native of South Carolina from Pamplico. Mrs. Dozier is employed by Elizabeth Taylor Satterfield Interior Design in Pawleys Island. The Doziers have two children, both graduates of Waccamaw High School.
Dozier is honored to hold the position of superintendent for Georgetown County Schools. He has served in this capacity since 2003.
---