Self-Service Password Reset
On November 22, 2013, The IT Department will implement a new Microsoft Client. After your next reboot, the new client will take effect. This new client will allow for a Self-Service Password Reset option on our network login screens. You will be able to reset your own password in the event that your District password is either forgotten or expired. To enable this feature, we all need to register a few security questions with the system.
Once the new client is pushed to your computer, after the next successful login a webpage will prompt you to complete a one-time registration process. Please complete the required registration once it is displayed on your screen. After registration, you will be able to reset your own password when needed/desired.
Note: The client is successfully installed when the "Forgot your password?" link is displayed on your login screen.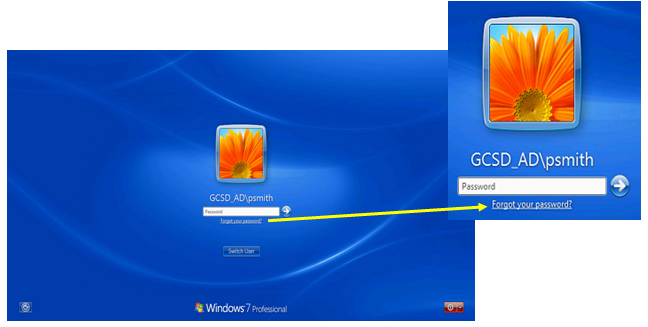 Links
Click here to Reset your Password